The market for San Jose real estate is hot right now. Despite the current national recession, sellers can still expect to command strong profits when they list their homes for sale. This doesn't mean that every home is guaranteed to receive significant interest or sell for a final price above asking. You'll still have to put in some work if you want your home to stand out on the market and attract as many buyers as possible. Here are some things you can do to increase demand for your home.
1. Paint your kitchen cabinets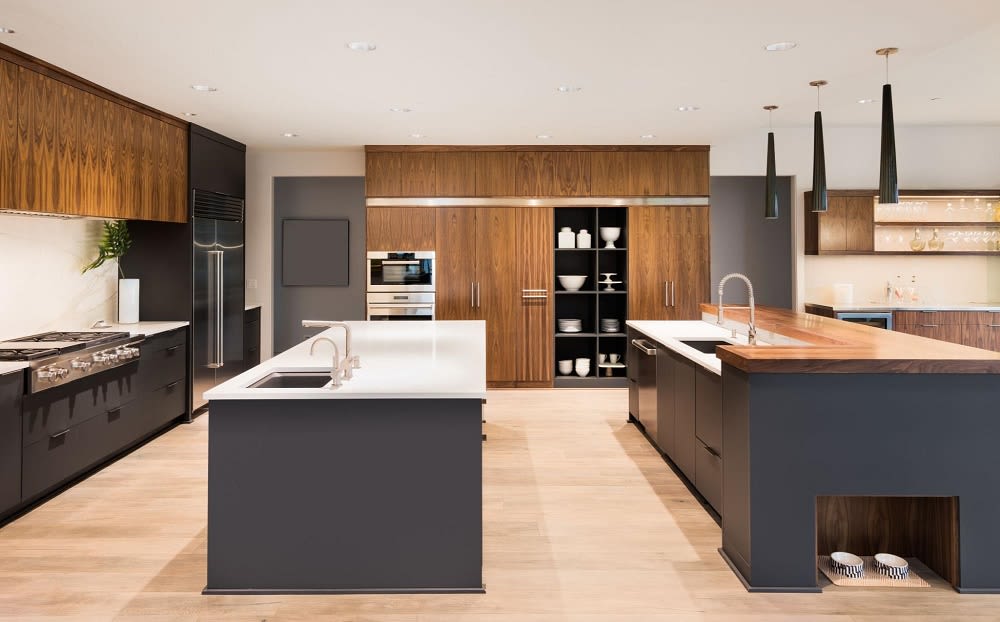 Many buyers will want to see the kitchen first when they arrive at a home for an in-person showing. People spend a great deal of time in their kitchens preparing meals and hosting guests. You want your kitchen to stand out as one of the brightest and most aesthetically pleasing rooms in your entire home. Perhaps you want to do some work in your kitchen, but you aren't interested in doing a full-scale kitchen remodel. When you paint your kitchen cabinets a new color, you will give your kitchen an entirely new look and feel for a fraction of the money you would have spent on a major renovation. The new coat of paint will make your cabinets look brand new and will instantly improve the atmosphere in your kitchen.
2. Replace your garage door

Adding a new garage door accomplishes multiple purposes. You'll immediately notice that your home has a stronger curb appeal. Your garage door takes up a significant portion of the square footage on the front of your home. It's an easy focal point to notice when someone is looking at your home for the first time. Adding a newer garage door will improve your home's outward appearance while also helping your home stay warmer during the cool months and cooler during the warmer months. This is an easy way to improve your home's insulation, which will save you money on your energy costs.
3. Add wood floors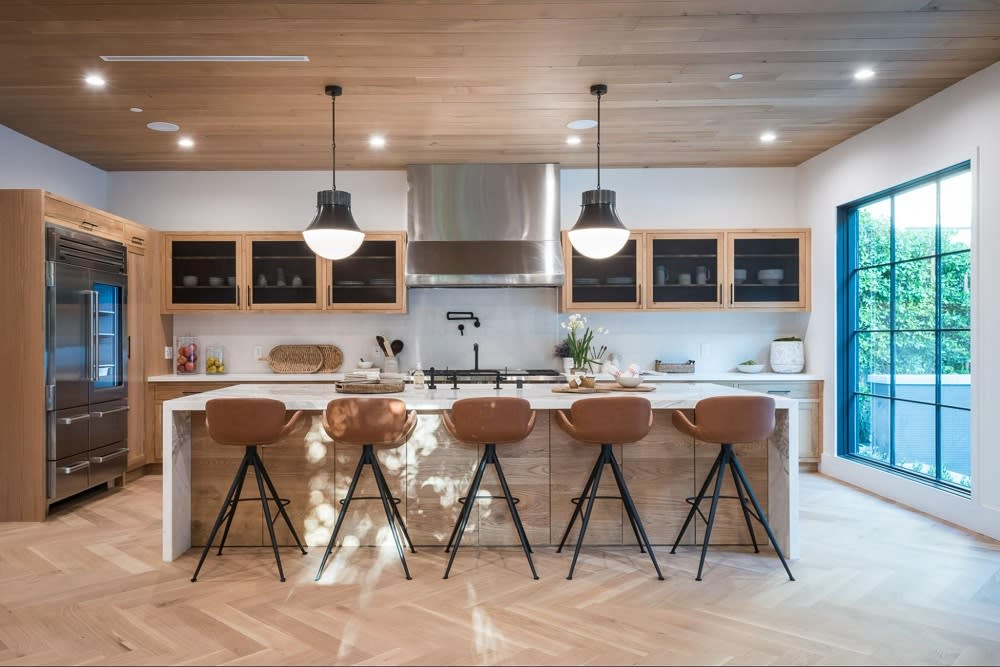 It doesn't matter whether you use real wood or faux wood for your home's new floors. Either option will boost the appearance of your space. Wood pairs well with a variety of paint and furniture colors and is sought after by many who are shopping for a new home.
4. Improve your lighting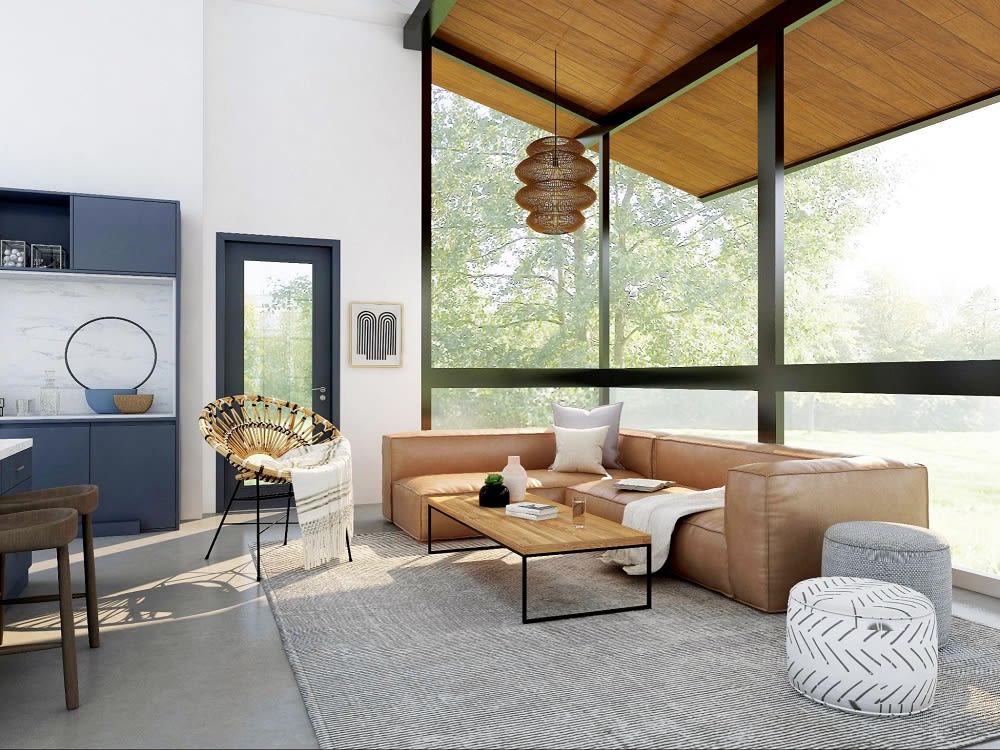 Lighting makes spaces appear larger and more welcoming. Without sufficient lighting, your home may feel less functional, and you may struggle to create the right mood in each room. Designers recommend having multiple light fixtures inside each room. Don't rely on one overhead light to provide all of the illuminations that you're looking for. Lamps are your friend, and you should use them to your advantage. Natural light remains the best option, and you should open up your blinds and curtains whenever possible.
5. Don't push furniture all the way against the wall

The common belief is that shoving furniture all the way up against the wall will make a room feel larger. The opposite is actually true. When the furniture goes all the way against the wall, the room can begin to feel more crowded or cluttered. Experts recommend leaving at least four feet of space between the walls and each piece of furniture. This allows everyone plenty of space to move freely throughout the room. You should also place each piece of furniture at least eighteen inches away from all other furniture. You will be amazed at how this makes your rooms feel more open and inviting.
6. Layer different textures

If all of your textures are the same, your room can quickly begin to appear boring or monochromatic. Choose different textures to allow each piece to shine. Your design will appear more intriguing if you utilize different colors as well. Start with a neutral color on the walls, such as white, gray, or beige. If you want to use brighter colors like red or orange, save these choices for your accent pieces.
7. Create an outdoor living space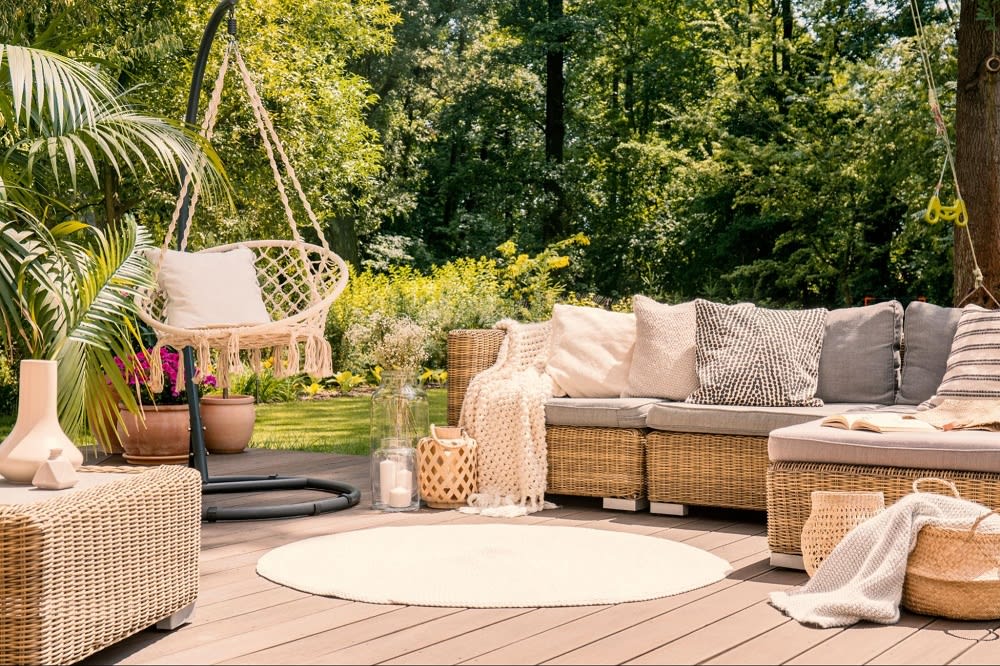 In addition to looking for homes with greater energy efficiency, outdoor living spaces are one of the top concerns among modern buyers. People crave outdoor living areas where they can sit outside and enjoy a cool morning or a pleasant evening. If your home doesn't already have a deck or patio, consider where you could add one and what the cost may be. Make sure this area has plenty of lighting so that the space remains functional even after the sun goes down. Think about where in the space you could put out a table or a few chairs.
8. Add in more natural elements

Currently, this is a huge trend in the world of design. Many people are seeing the benefits of including natural decorations inside every room in their homes. These touches can instantly produce a more natural feel that will improve the environment and air quality inside each room. Look for spaces where you can add potted plants of different sizes. Make sure they are positioned strategically to get the natural light they need to continue to flourish and grow. You could even keep a basil plant in your kitchen and draw a few leaves the next time you're making a pesto.
The best way to ensure that you're prepared to bring your home to market is to work with an experienced realtor who knows what it takes to get the best possible offer for a home. Reach out to
Jen Marley
when you're looking for someone who knows what it takes to have success in the Santa Clara County real estate market. Jen is an expert when it comes to marketing, staging, and selling homes. She understands how to position a home to attract more attention from potential buyers. Her industry knowledge and expertise will be of tremendous value to you when you decide it's time to sell your home.